Capturing the soul of Sydney on camera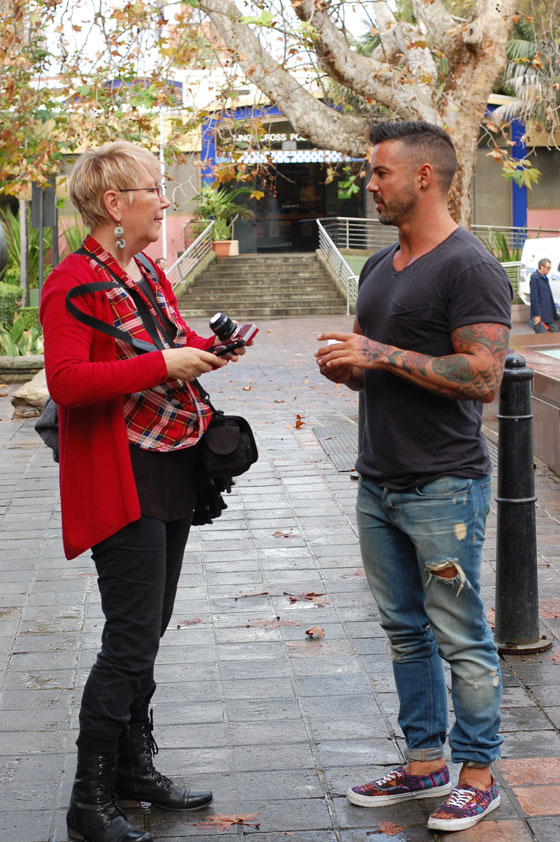 It is never too late to start something new, and Deb Renaud's fascinating project Heart & Souls of Sydney is the perfect example! At 56 and with no professional training in photography, Deborah is doing exceptional work documenting the range of characters in Sydney, Australia. We asked her to take us behind the scenes…
TDA: Tell us about your background.
Deb: I started my career as a window dresser then moved on to being a photographic coordinator for Grace Bros advertising, and finally joined the Powerhouse Museum in 1998. I worked there full time as an editorial coordinator until 2008 when I took a voluntary redundancy. I have only worked part time since, and am now back in my old dept at the Powerhouse just one day a week, as well as working at the Art Gallery of NSW on a casual basis.
TDA: What is Heart & Souls of Sydney?
Deb: HSS is my way of getting up close and personal with the people you walk past on the street and think "I wonder what they do?" It's just a little peek into their world. I love creative people and their varied forms of self expression therefore I seek to capture the diverse subcultures of Sydney so we can all look and appreciate how different, but how wonderful, we all are.
TDA: What lead you to start HSS?
Deb: I started the page in Feb 2014 after a two and a half year period which was spent mostly inside hospitals. During this period I spent 18 months caring for my dying mum and then another year dealing with my own health issues. In Nov 2012, just 1 month before Mum died of pancreatic cancer, I was diagnosed with breast cancer. I had immediate surgery and then treatment for a year. When 2014 came and all that was behind me I decided it was time to buy a camera and an iPad, get some cards printed and hit the streets. Turns out it's the best thing I've ever done as I've never had so much fun or met so many interesting people.
TDA: What type of responses do you receive from people?
Deb: I find very few people refuse to participate as I usually choose people who have a unique quality and it turns out that those people actually don't mind having their photos taken by perfect strangers and having them put up on Facebook.
TDA: Who inspires you creatively?
Deb: Shoichi Aoki is a Japanese street photographer who documented the fashionistas of Harajuku, Japan from 1997-2002, first in a monthly magazine and then eventually in a book called Fruits. On the back of the success of this first book, a second book called Fresh Fruits was published. The Powerhouse Museum had an exhibition in 2003 and I fell in love with the whole concept and ever since harboured the dream of doing something similar.
I love playing around on Pinterest and have created a number of boards which I keep tinkering with and adding to. I also have an ex-colleague who is now living in Sierra Leone and has created a blog very similar to mine called Freetown Fashpack which focuses on street fashion in Freetown. Humans of New York is another favourite.
The Digital Age is excited to discover Heart & Souls of Sydney and we are sure that within no time it will be massive. You can check out the Facebook page and blog of the project – the images are just wonderful and it is so positive and inspiring. Massive thank you to Deb for sharing her story, we hope to come across her on the streets of Sydney soon.