Sell your goods online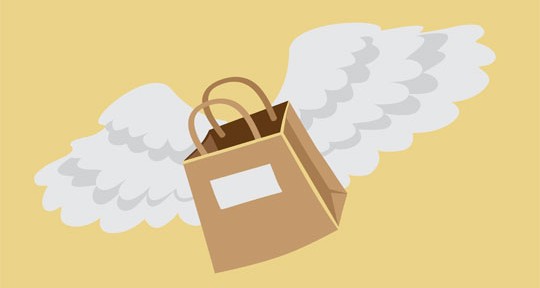 Whether it is an old camera collection or your partner's "favourite" shirt, you can sell almost anything online and earn decent cash. There are various websites to sell your goods – the trick is to find the one that works for you. Once your goods are listed and images are uploaded, be sure that you check your account regularly and respond to questions from potential buyers as quickly as you can to keep the process rolling. Here is an overview of the most popular websites:
Currently Gumtree is operating in 60 cities across the UK, Ireland, Poland, Australia, New Zealand and South Africa – each city has its own site.
Posting an ad is generally free and there is no charge if you sell your item on the site.
The category range is varied and includes goods, jobs and real estate.
Sellers can promote their listing by featuring placements on the homepage or under product categories.
You can use the following payment methods: PayPal, Mastercard, VISA or VISA electron and Valid online debit card (NOT an ATM card).
The duration of ads is 45 days for all categories except business services which is 90 days.
ebay is the largest website for online selling – it includes shops by small resellers as well as individuals who sell their goods.
You can choose between selling in auction format (when bidders are competing on your product by offering higher prices) to fixed price format.
Once a purchase is completed, buyers are asked to rate the seller on various categories and leave feedback.
There are a number of fees when selling via ebay;  to list a product, when the product sells (Final Value Fee), plus several optional fees based on different factors and scales.
ebay has a seller centre with tutorial videos and great tips. We found that their video about how to sell on ebay is very useful.
If you are tech savvy and live in Australia check ebay mobile apps
This online auction website claims to be the second largest auction site in Australia.
It is open only to residents of Australia and New Zealand.
Listing is free and you can upload up to 3 images. When a sale is completed, sellers are charged a 2% commission fee.
You can pay a small fee to promote your listing.
Craigslist defines itself as a classified advertisement website. Their categories are varied and include jobs, housing, gigs and dating.
Don't let the simple design fool you – this service operates in 700 cities across 70 countries and is very popular in the USA.
Posting an ad is mostly free aside from a few categories such as real estate or jobs.
Don't miss out on Craiglist TV – which is a weekly web series that showcases "unique" users/posts.
Posting length is between 7 to 45 days, depending on the category and the city.
With one button pressed, you can edit, delete or renew your ad.
Once you have chosen your platform, here are simple steps to start selling online:
Sign up – Register an account  – you will be required you to provide personal details
Products – Decide what products you would like to sell. What's their condition?
Price – Set your price –  you can research similar listings.
Delivery – Think about how much you will need to charge for shipping your product and what payment options you would use. Choose a city or areas for the pick-up spots.
Payment method – Depending on the website, you have a choice of payment methods. We think the most secure payment method is Paypal but there are additional fees.
Image – Good photos make a world of difference. Consider the background and lighting of the item. You can also search online for images of your product. Don't forget to upload at least 3 images.
Product Description – Write a clear, short description about your listing/s – avoid meaningless words. such as wow, amazing and … (you get the idea).
Be careful – Don't give too many personal details and be sure to have received payment prior to delivery. Remember there are all sorts of people in the web world including spammers – ignore them.
Promotion – Find ways to generate interest such as notifying your friends via email or post your listing on your facebook account.