Should you LinkedIn?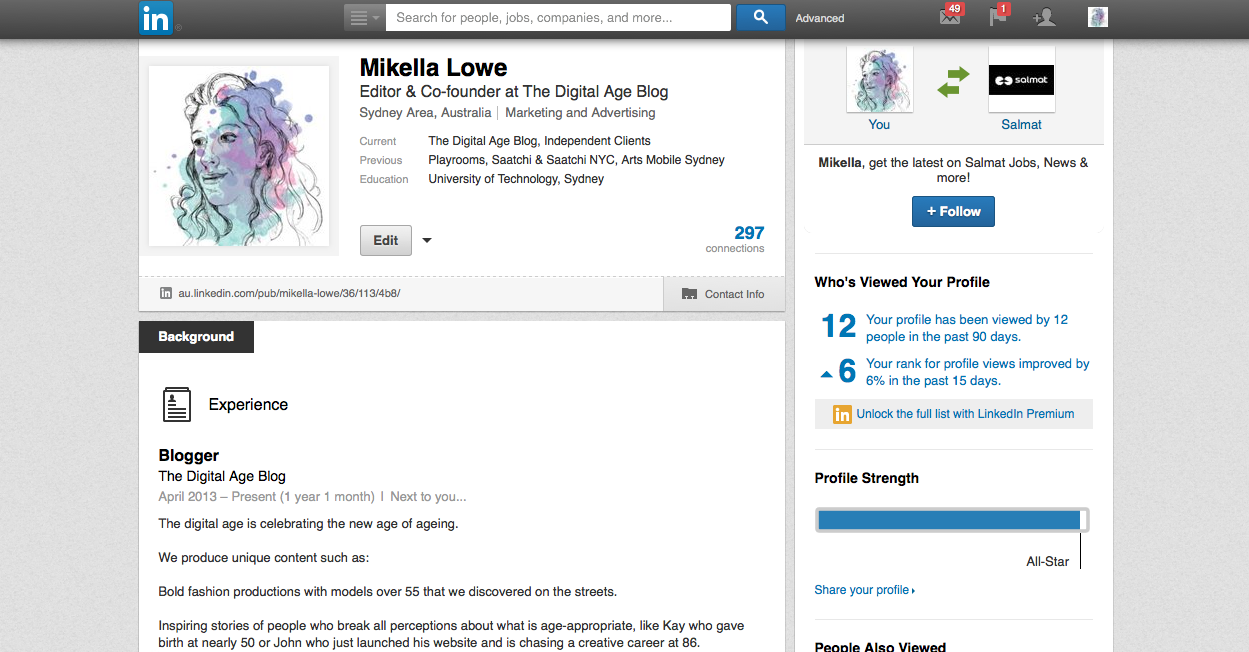 At the TDA, we believe that it is never too late to make a career move and that you can always start something new, regardless of your age. In fact, you can bring the amazing knowledge and experience that you have gained along your professional years to any position. Sure, there will be a learning period and additional skills need to be developed but this is an exciting experience.
LinkedIn has the potential to change the way we search for jobs and develop our careers, so we thought it is worth introducing it to you (just in case you are not using it already). LinkedIn is a social network for professional connections and business opportunities, and can be used to create business or personal profiles. It was founded in 2002 and has grown to over 270 million users across the world. How does it work? Creating an account is free and while there are optional paid accounts that offers premium features, we think you should get started with the basic option and take it from there.
When setting up your account you should usually include a summary of your resume written in a free/conversational style, highlightiing your personality and key strengths. It's also a good idea to include a professional photo and links to your online presence (ie your website, twitter account, etc). It can really add value if you include reviews on your professional performance (either as recommendations or endorsements). Make sure that your personal profile is up to date and complete. Sounds easy, no?
Once your profile is completed, you can start contacting people that you know: friends, family, old school/university friends or colleagues from previous jobs. When you find them in the network, you simply send an invitation and if they accept it, you will have access to their contacts and can ask someone from their network to become your contact. In each invitation that you send to a potential contact you can either use the generic wording that LinkedIn provides or write a short personal message. You can also join professional groups within your industry or in an area of interest. This will allow you to get exposure to new resources and get involved in open discussions.
What is in it for you?
As a user, your main objective is to build a solid network of contacts that will open doors to new opportunities. Some of the benefits to using LinkedIn include:
Building a presence online
Allowing people to approach you about job opportunities
Connecting with old friends, clients and colleagues
Exposure to news and information relevant to your professional interests
Hopefully you found this introduction to be informative and useful. There are plenty of sources of information about LinkedIn online including their help centre – use them and take advantage of this great platform to push your professional boundaries.