Style inspiration – Meet Deb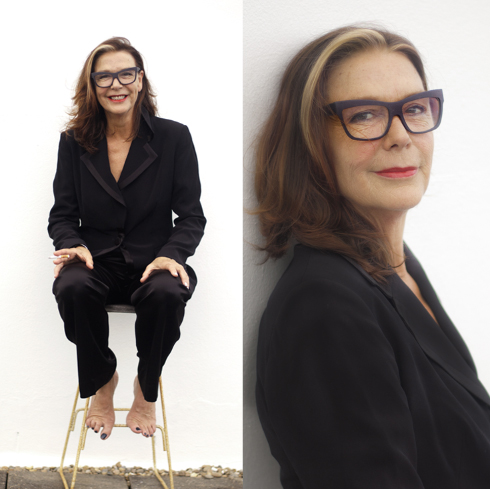 The other day I spotted an amazing coat on the woman who was standing in front of me in line at the supermarket. Naturally, I had to approach her and find out where I could get one too. It turns out that she is the designer! Now, while the coat is not for sale (yet), I couldn't miss out on the opportunity to photograph her and get some tips. Meet Deb, a Sydney based makeup-artist/hairdresser/stylist in film and television. The beautiful outfits featured in the photos were chosen from her wardrobe which has so many unique things I had to hold myself from asking if I can borrow something…
TDA: What are the most common style mistakes you think women over 50 make?
Deb: Fashion freak-outs – High cringe factor for me are clothes that are too tight / too revealing. Even women with fab legs need stockings when wearing a short skirt. There is always the exception to the rule… this being in my opinion – at the beach. If the woman is blessed with Mediterranean skin or a mix thereof. Unfortunately the average caucasian tends to (dare I say) wrinkle more… Ouch! As Grace Jones put it: "If it's Black it don't Crack".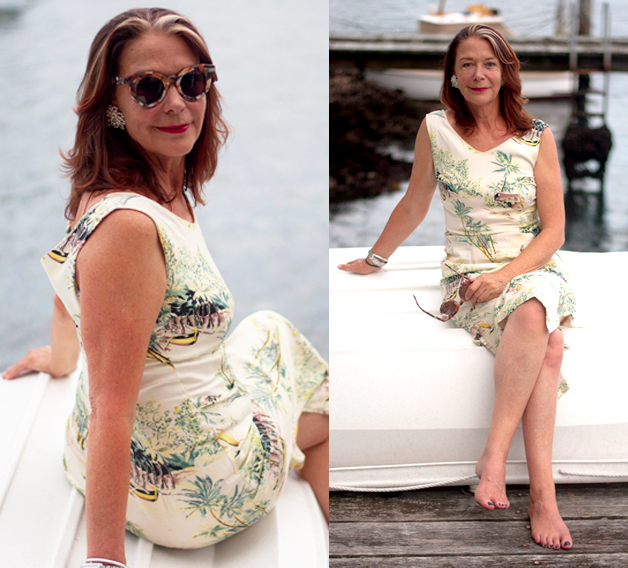 TDA: What are the essential items every women should have?
Deb: Great loafers – cocktail shoes (not too high), relaxed pants, skirts, shirts (pure fabrics), beautiful glasses, cool haircuts.
TDA: Where do you get your inspiration?
Deb: 30's 40's 50's The Hepburn Girls. I find the more comfortably elegant style of dress during those eras flattering to all fem shape.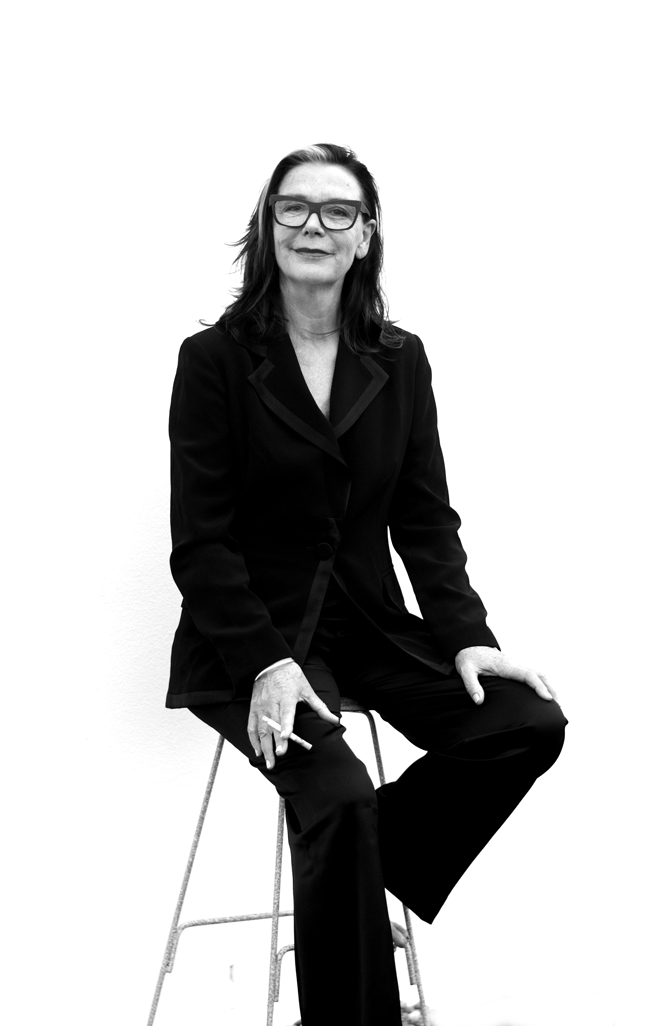 TDA: Where are the best places to shop offline/online?
Deb: I don't do online, I'm tactile and need to feel the fabrics… I do love what other people cast off, they can be adapted and played with… which adds an individualist stamp to the garment and makes something old new again. So, op shops are great.