Successful tips for buying a new computer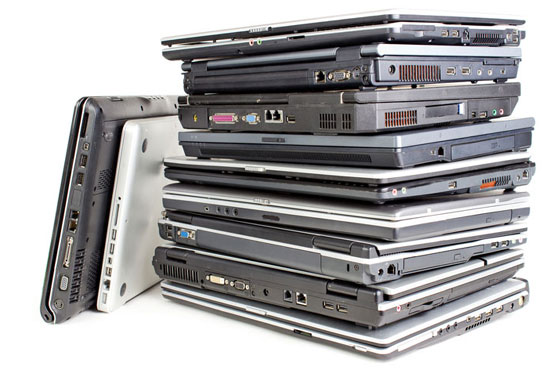 At TDA we know that choosing a new computer can be confusing. There is a vast range of products available in the market, and a lot of jargon to comprehend. We've put together this short guide to help you navigate your next purchase.
To get things started, you should think through the following basic questions:
Laptop or Desktop? Laptops offer the convenience of portability, but some may appreciate the larger screens and full-sized keyboards of a desktop. Most laptops generally pack more than enough power for typical computing needs, though a desktop may offer better bang for your buck.
What will you use the computer for? Is it for business or entertainment? Will you watch videos or just browse the internet? Would you use it on a daily basis, or just occasionally? Answering these questions will help prioritize the key features in your chosen computer.
What's your budget? To ease the process, it is good to set up a price range for how much you are willing to pay. Prices are varied and may start around $500 and reach over $2000.
The next step is to get a basic understanding of the key terms you will encounter:
RAM
RAM stands for Random Access Memory. It is the common way to measure your computer's working memory. We recommend to have at least 4 gigabytes (GB), but more will help extend the working-life of the machine.
Processor
This is the "brain" of the computer which execute all the instructions from the software. Most computers will have either an Intel or an AMD processor.
Operating System
The operating system (OS) is the core software that runs on a computer. It manages the computer's memory, processes, and all of its software and hardware. The most common computer operating systems in the market are Windows and Mac OS X.
Hard Drive
This is the permanent storage space for data on your computer. It is used for various data such as programs you have installed, music, photos, movies and other files you have saved. You can clear space by deleting or saving files on a USB drive.
Graphics Card
This is a device in the computer that outputs visual information to the monitor. The most common type is an integrated card (some of the reasons are because it is cheaper and generates much less heat). Unless you want to run demanding video games or graphics software you should find that most graphics cards will meet your needs.
Finally, here are the last steps you need to take to make a successful purchase;
Research offline. Visit leading shops and see which computer feels right for you. Along with all the other factors we mentioned above, think about screen size, weight, keyboard and even design. At the end of your visit, make a list of your top five options.
Read reviews online. Check various sources so you could hear both consumer and expert opinions. There are a number of websites that offer a reliable and accurate comparison between computers and even recommend products for various needs and budgets. We recommend that you check:www.thewirecutter.com, www.cnet.com.au and www.notebookcheck.net
Choose where to purchase your computer. Buying online may offer a slightly better price, but you may prefer the additional peace of mind buying from your local computer store.
We hope we gave you the tools to be confident with your shopping journey, and if not, leave us a question and we will get back to you.