Tel Aviv, Israel – Tamara & Zipi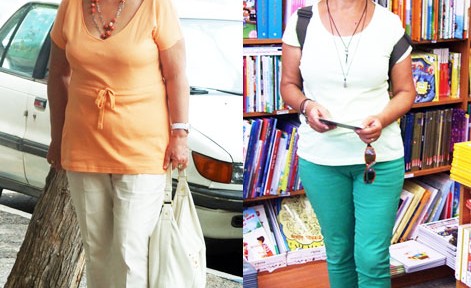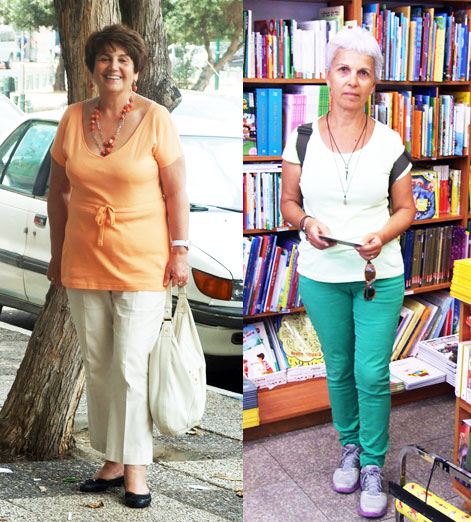 This week's Street Talk is brought to you from Israel. Funnily enough our first "local" guests were actually quite international. Tamara (left) 69 is a physician from Latvia who currently lives in LA. Zipi (right) 57 is originally from Israel, but has been living in Africa for the last 12 years. She currently calls Kenya home where she spends her time volunteering in a local primary school.
TDA: What websites do you visit frequently?
Tamara: cnn.com, mignews.com and google where I often use the image search to find almost anything I need.
Zipi: ynet.co.il and mybissim.com (Which is also one of our favorite cooking websites with english recipes for typical mediterranean and jewish dishes)
TDA: What do you use the internet for?
Tamara: Research and online shopping (ebay.com and amazon.com)
Zipi: Research, Skype (very often), facebook and email.
TDA: What are your favourite apps?
Tamara: Well, I have a lot of apps…
Medical apps: Medscape, Mediquations and DG
Finance apps: Marketwatch and Seeking Alpha
Shopping apps: Saks and Gilt
Social: Life360 and Voxofon
Let us tell you that this list is just a selection of some of the apps we found on Tamara's smart phone, by far one of the most digital savvy people we have interviewed to date.
Zipi: What's app, Waze and Google Talk