5 Picks · Videos you should watch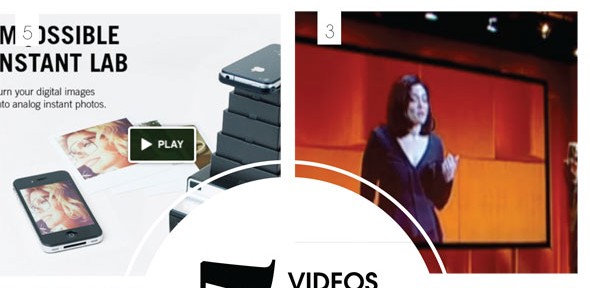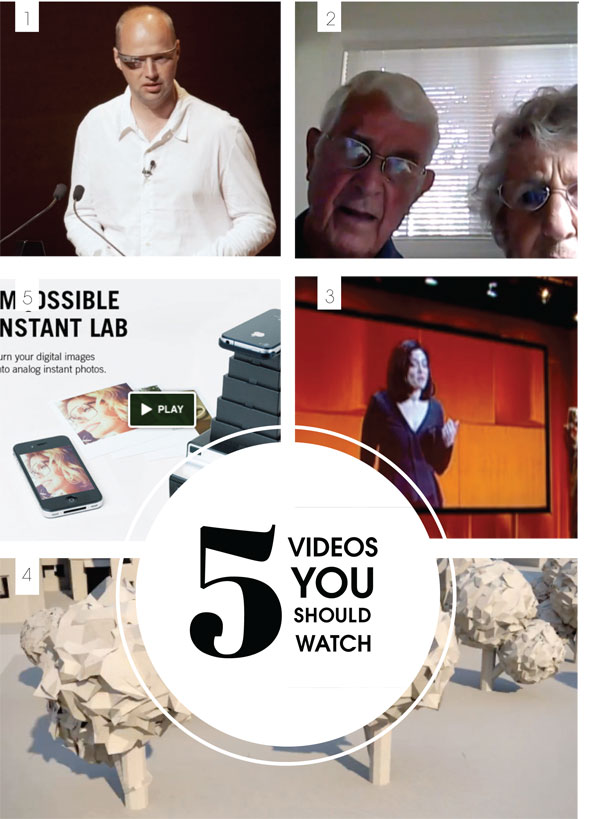 Sebastian Thrun (ex Google and CEO of Udacity) gave an inspiring talk at the 99U conference on the Universal Law of Innovation: Build It, Break It, Improve It.
Web cam 101 for Seniors is a very charming video.
Facebook COO, Sheryl Sandberg in a world-changing talk at Ted about Why we have too few women leaders.
Paper City is a beautifully crafted short clip by the talented

Maciek Janicki.

We are big fans of the amazing crowd sourcing platform Kickstarter. Here is one of our current favorite projects – a device that transforms your digital iPhone images into real instant photographs.