Sydney, Australia – Sue & Brian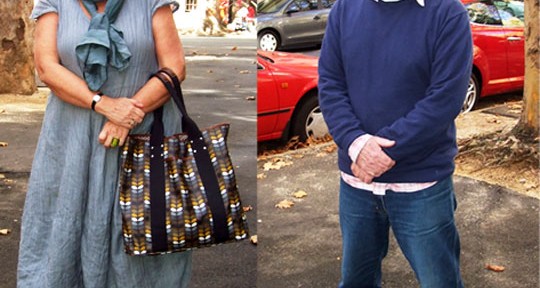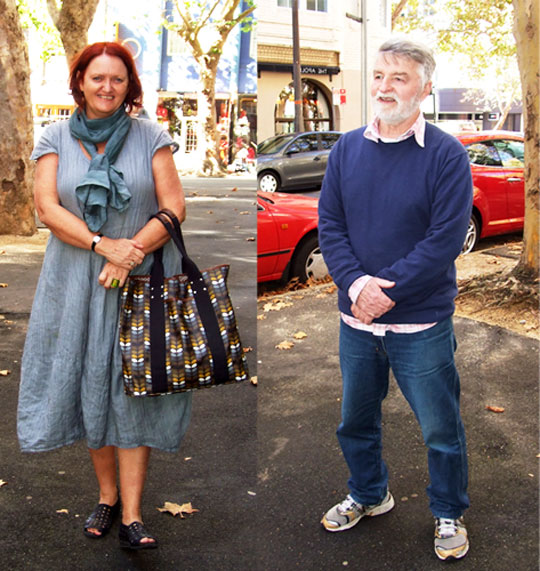 I met this lovely couple from Adelaide during a family visit to Sydney. Sue, 61, is an English teacher and Brian, 68 used to work with disabled people and is now retired.
TDA: What is your favorite website?
Sue: Facebook – on a daily basis because our three kids are living across the world. I love shopping online in particular at www.walkersofpottergate.com – I hope they won't tax online shopping.
Brian: www.guardian.co.uk –  I start with the football section and then cover all the rest. www.ekathimerini.com – We used to live in Greece for a few years and I still check what's going on there & a lot is going on in Greece at the moment.
TDA: What do you use the internet for?
Sue: Social – Facebook, email and Skype every couple of weeks. We also use Viber a lot.
Brian: News & sport updates (favorite football teams: Bolton Wanderers and Torquay Football Club)
TDA: Is there an app that changed your life?
Sue: Google maps along with Skype, Viber and Facebook.
Brian: I don't like talking on the phone, but my family made me have one so I use my Nokia phone only to receive calls.