The time of her life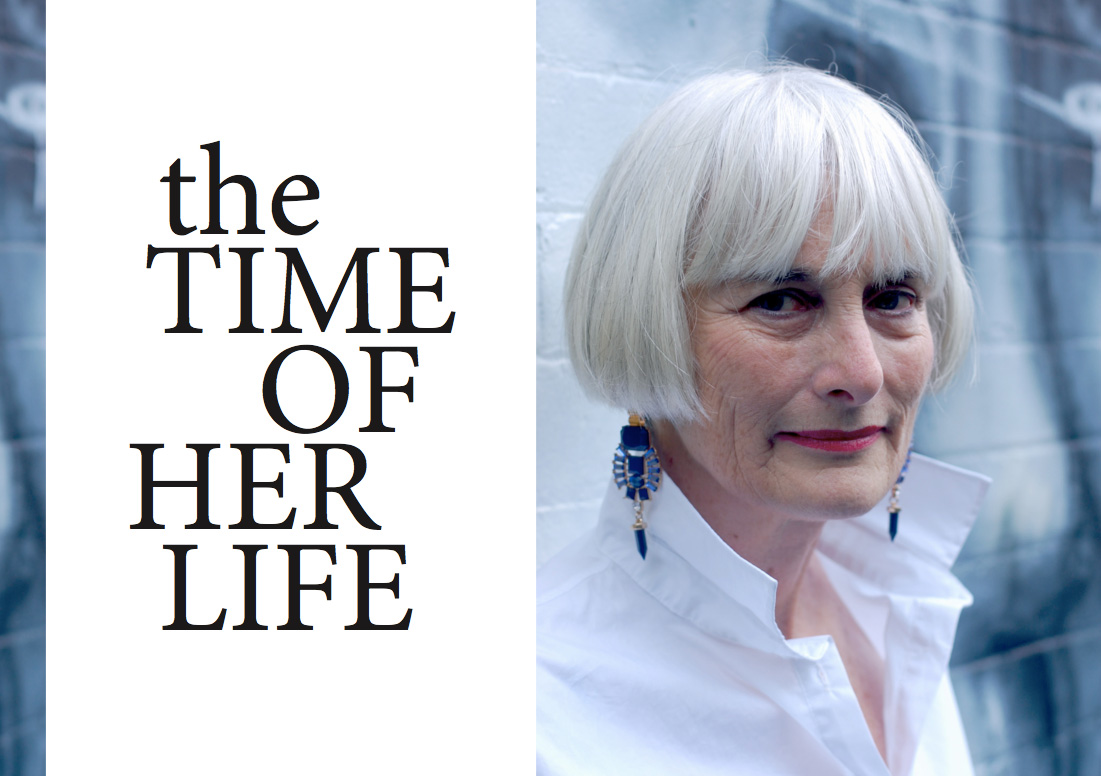 There is nothing I appreciate more than a positive perspective on life. I guess this is why I am so delighted to introduce you to Gail – a psychologist and a coach for creative writing  who returned to university and completed her Masters at 50. Aside from a fascinating talk about, life, ageing and style… Gail and I had a little fashion photo shoot which was so much fun that I could hardly believe it was her first time on set.
TDA: Could you please tell us a bit about yourself?
Gail: I was born stubbornly independent, not a great planner, but always open to trying new things – curious about the world and people.
Travel has been my passion since I was a young woman and it continues to inspire me. I have had a number of careers and have always enjoyed study.
At twenty I studied psychology and after a short stint working with adolescents the world beckoned and I worked in hospitality, education, marketing, business consultancy, outplacement counseling and coaching. At fifty I got my masters degree and became a registered psychologist. I have a private practice and am passionate about my work. It is an honour and privilege to work with my clients – they are my best teachers.
"My fifties felt like a time of integration and my sixties feel like a time to grow a little wiser, have more fun, trust myself and hopefully share some of the things I have learnt over the years with my clients. I know now what matters is being courageous, curious, accepting and appreciative of all that life brings" 
For the last 8 years I have been running writing workshops and they continue to expand and develop. Years ago I discovered how helpful writing was when I was depressed and I am committed to sharing this tool with others. Writing is useful at any age but as we grow older it is a powerful way to help us understand and reframe our past so that we can live with curiosity and courage in the moment and create a story we want to live by in the future.
TDA: How would you define your style?
Gail: My style is best described, as eclectic Black is the predominant color with lots of scarfs, necklaces, earrings and bracelets to add the color and texture. I love things that flow, fabrics that feel good like silk, linen and cotton. As I get older I get more confident about listening to my own voice and don't have any rules about clothes except that I feel good in them. Strangely I am more comfortable now in mini skirts than I was when I was young… Being tall I have never worn high heels but I loved wearing them in the photo shoot and am thinking it is not too late to experiment with some heels!
TDA: How do you feel about your age?
Gail: There was some anxiety about turning sixty… just because I couldn't believe I had reached that age, but that passed. I don't think of it much at all. I feel healthy and strong and happy. I love my work and plan do be doing it well into my seventies. I have lots of ideas about new projects and I am always planning the next adventure.
Special thanks to Gail for opening her heart and for being in a wonderful spirit during our fashion shoot.