An introduction to Skype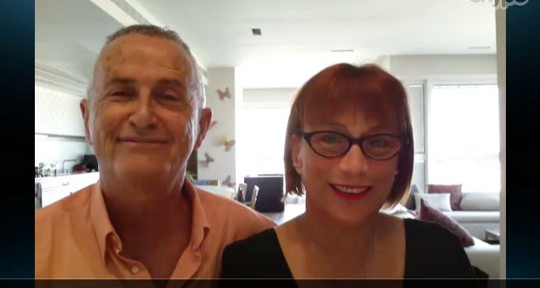 As we live 20 hours flight away from each other, talking with my parents on Skype is an amazing way to stay in touch. Image: Josef 67 and Ruth 64 who are my dearest father and mother. I use Skype version 6.3 for Mac.
What is it?
Skype is a program that allows people to make video calls via the internet. It is similar to talking on the phone but in this case you can also see each other, transfer documents and share screens. Location doesn't play a boundary here – as long as you have internet connection, you can talk from anywhere with anyone across in the world.
Skype is a free service. There are additional options that requires payment such as calling to a mobile phone number or land line or doing a video conference. You can talk for free via the internet on both on your phone and your computer.
How to start?
Download the program – visit www.skype.com and follow the simple steps. Note that there are different versions available depending on your device type.
Once the program is downloaded, it is easy to install on your computer/smart phone – just follow their guidelines as they will explain step by step how to install the program.
Create your account – choose your user name wisely, whether it is for a personal account or a business account.
Add contacts. Now that you have an account,  search for the accounts of your friends and family. They will receive a message notifying them that you wish to add them as a contact. They will need to approve you as a contact before you will see their name on your contacts list.
Make sure that the microphone and speakers are working by using the test call.
Call someone – check who's online and say hi.
Small tips and notes:
If you use your camera it might slow the conversation and delay replying time…
The program is global and comes in various languages.
The best way is to have your camera on while you Skype so you can see each other – most new computers have camera, if you don't have one just buy an external web camera for around $50.